Question 5:
Al Capone loved balances. He took Tintin to his famous room of Balance; where there was present a huge complex balance as shown in the fig_1. The marks on the stick are at 1 metre distance each and the white small circles represent the point around which the stick is hinged. There are 12 identical looking weights which weigh 1kg, 2kg, 3kg,.....upto 12kg. He asked Tintin to identify the weight of each of the weights given that the system is balanced. Tintin identified 9 of them correctly except the encircled ones, can you help him find the rest by telling the sum of the weights of the encircled ones? For balancing the total system all the sticks that hold the weights need to be balanced in themselves. For each of the sticks being balanced the following condition need to be satisfied –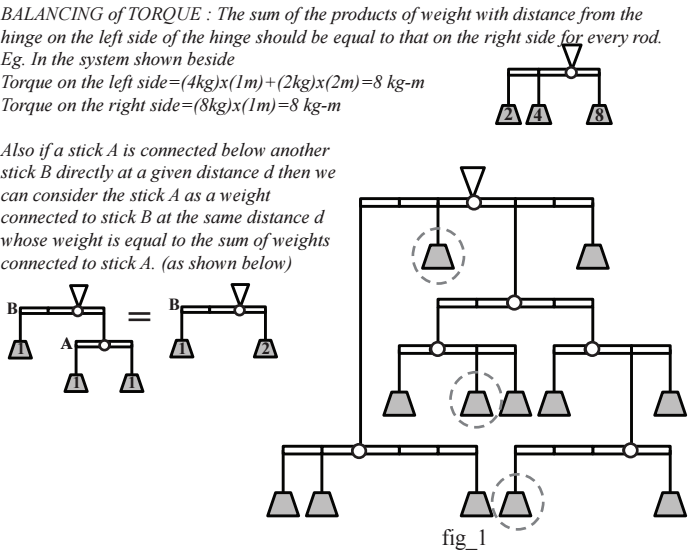 (a) 17 (b) 18 (c) 19 (d) 20
Admin




Posts

: 39


Join date

: 2016-07-19



I balanced it and got the answer 18 i.e. 10+7+1
Answer keys are available on Technothlon downloads page.Type your score here accordingly.


Similar topics
---
Permissions in this forum:
You
cannot
reply to topics in this forum